My summer playbook this year is quite long, so I'm sharing just three of my summer 2018 goals. I still have a few things to tackle from last year's list (such as my Nan's gazpacho), and I'm still on my quest to make the perfect jalapeño marg. But, while I like to set goals and be organized, I'm also 100% into decelerating with my family each summer, so I'm not going to be too hard on myself if I don't cross all my goals off the list. But the three below? They'll be tackled in no time (like, this week), which will give me a real sense of (false?) accomplishment. I'm okay with that. It's summer, get off my back.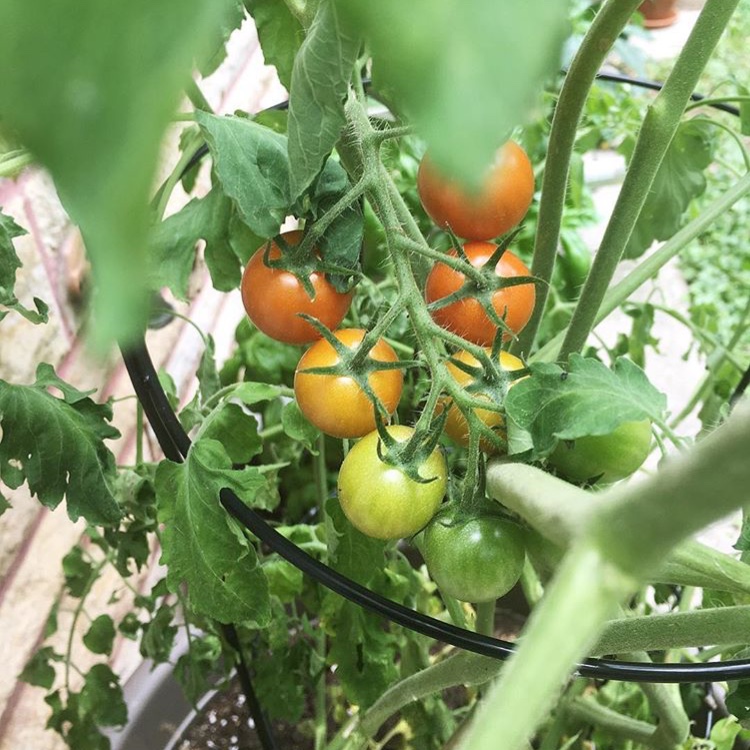 Harvest my backyard garden.
I've been snacking on my baby tomatoes, but fresh pesto from my own basil is at the top of my list, since it's so damn hard to find large bundles of basil at the grocery store.
Try out new #PeachWeek recipes.
I'm so excited about Eye Eye, Captain, an under eye oil serum that helps keep fine lines and wrinkles at bay! I hope everyone loves it as much as EYE do. #badumching